Women's rubber ankle boots
€ 65,00
AIGLINE BOTTILLON
MTD
Size Chart
Free delivery over 30€ | Return within 60 days
Feminine lines and subtle colours make this ankle boot ideal for gardening.
Sku : 38364
Upper: Majority natural rubber, comfort and flexibility.
Lining: 65% polyester and 35% cotton, comfort.
Insole: Polyester.
Outsole: Lugged rubber for good grip.
Majority natural rubber
- Reinigen Sie die Stiefel nach jeder Benutzung mit klarem Wasser oder mit Seifenlauge (PH neutral).
- Trocknen Sie die Stiefel mit einem fuselfreien Tuch.
- Verwenden Sie Swipol mehrmals im Jahr oder öfters wenn Sie Ihre Stiefel täglich tragen. Eine Behandlung mit Swipol pflegt das Naturgummi und erhält die ursprüngliche Optik der Stiefel.
- Lagern Sie die Stiefel nach der Reinigung aufrecht, lichtgeschützt und mit ausreichendem Abstand von einer Wärmequelle.
Item added to cart Free delivery for orders over 30€
Returns within 60 days
See cart
Protection at the very heart of your daily life
Developed by the experts of the "know-to-protect" MTD is a technology designed to accompany you in any weather. Its microporous membrane blocks the passage of water and wind, while allowing the humidity of the body to escape. Its maximum protection extends to the sealed seams
AIGLINE BOTTILLON
The benefits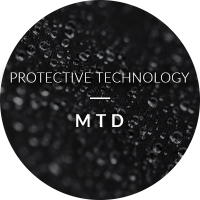 Customer service
+33 (0) 5 49 02 38 98
Free delivery
for orders over 30€
Returns within 60 days
at your own expense
Secured payment
by credit card or PayPal