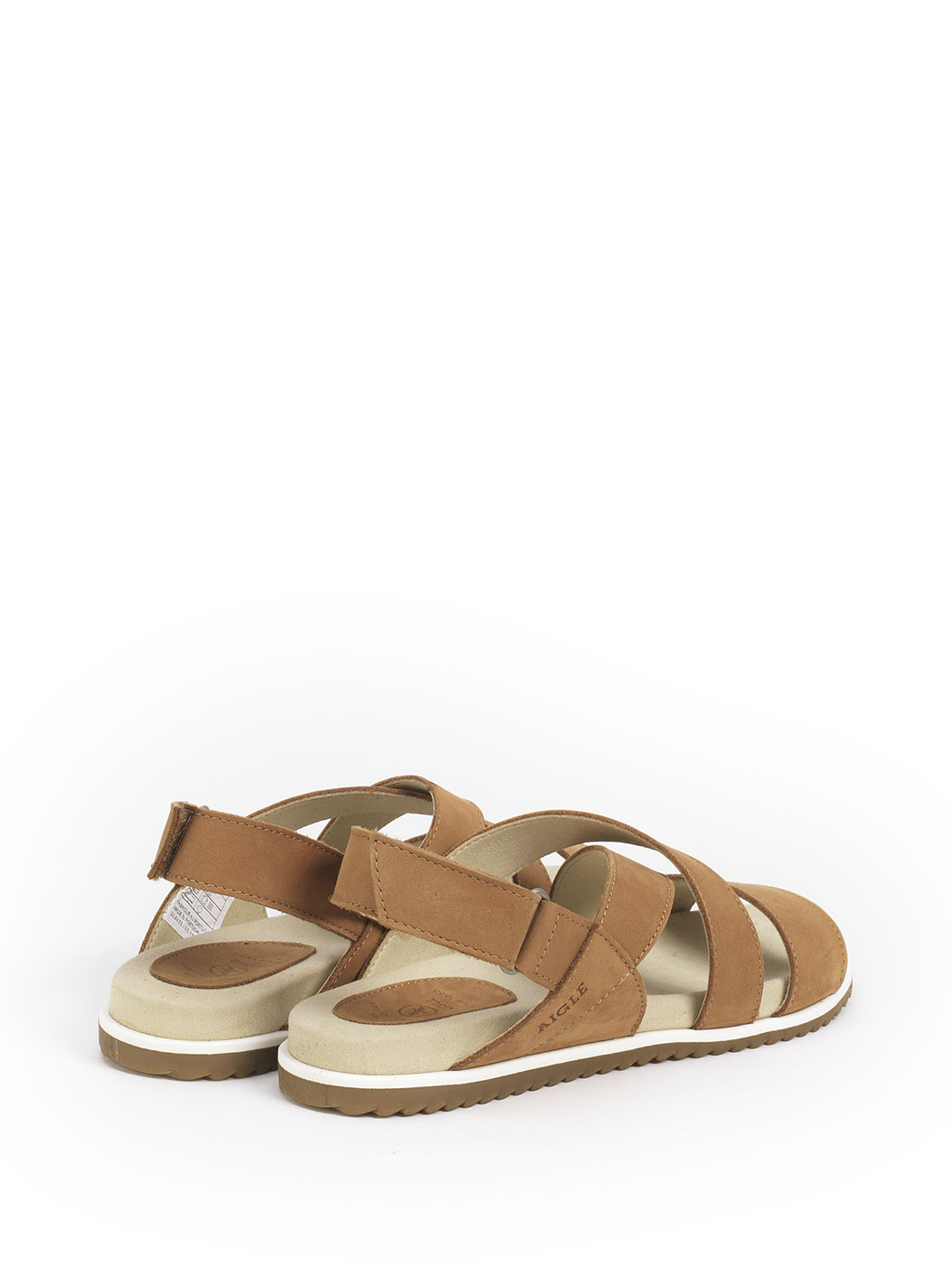 Women's summer sandals
Size Chart
Free delivery for orders over 30€
Made from soft nubuck leather, the CAYALI sandals are a joy to wear. Lightweight, they mould to your feet for the ultimate feeling of comfort. Perfect for women looking to combine comfort with style.
Sku : R0671
Adjustable straps: Support and practicality.

Upper: Nubuck leather.
Lining: Polyester, comfort.
Insole: Polyester, comfort.
Outsole: Thermoplastic rubber, a lightweight feel.
- Den Schuh innen und außen mit einem fusselfreien feuchten Tuch reinigen.
- Die feuchten Schuhe niemals in der Nähe von Wärmequellen oder direkt in der Sonne trocknen.
- Pflege von Raulederschuhen (Nubuk): Staub mit einer weichen Bürste entfernen und mit Impregnierspray pflegen (KEINE Schuhcreme). NB: Bitte immer nur mit mäßigem Druck bürsten.
- Pflege von Glattlederschuhen: mit einem weichem feuchten Tuch reinigen, dann eine kleine Menge Wachs auftragen, um eine Schutzschicht zu bilden. NB: eine kleine Menge ist ausreichend, damit das ursprüngliches Aussehen des Schuhs erhalten bleibt.
Item added to cart Free delivery for orders over 30€
Returns within 30 days
See cart
Customer service
+33 (0) 5 49 02 38 98
Free delivery
for orders over 30€
Return your order
within 30 days
Secured payment
by credit card or PayPal