The waterproof and breathable leather safety footwear range
MTD Technology | Waterproof and breathable
Size Chart
Great shipping rates | 60 days for return
This shoe provides excellent protection thanks to its composite toe cap and puncture-proof sole. The leather upper is lined with an MTD membrane making it both waterproof and breathable. This design meets the S3 standard.
Sku : T2265
Synthetic front and back guards for additional, long-lasting resistance.
Sole: Vibram®, comfort, breathability and shock absorption
This product is made in China. To learn more about its manufacturing conditions, click here.
Upper: greased leather and polyester
Membrane: polyester
Lining: polyamide
Front and back stone guards: synthetic
Insole: polyurethane foam base with a polyester top layer
Outsole: rubber
- Den Schuh innen und außen mit einem fusselfreien feuchten Tuch reinigen.
- Die feuchten Schuhe niemals in der Nähe von Wärmequellen oder direkt in der Sonne trocknen.
- Pflege von Raulederschuhen (Nubuk): Staub mit einer weichen Bürste entfernen und mit Impregnierspray pflegen (KEINE Schuhcreme). NB: Bitte immer nur mit mäßigem Druck bürsten.
- Pflege von Glattlederschuhen: mit einem weichem feuchten Tuch reinigen, dann eine kleine Menge Wachs auftragen, um eine Schutzschicht zu bilden. NB: eine kleine Menge ist ausreichend, damit das ursprüngliches Aussehen des Schuhs erhalten bleibt.
Item added to cart Free delivery for orders over 30€
Returns within 60 days
The waterproof and breathable leather safety footwear range
Quantity : 1
See cart
Protection at the very heart of your daily life
Developed by the experts of the "know-to-protect" MTD is a technology designed to accompany you in any weather. Its microporous membrane blocks the passage of water and wind, while allowing the humidity of the body to escape. Its maximum protection extends to the sealed seams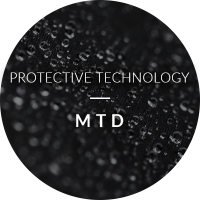 Returns within 60 days
At your own expense
100% secure payment
by credit card or PayPal
Great shipping rates
For all international deliveries