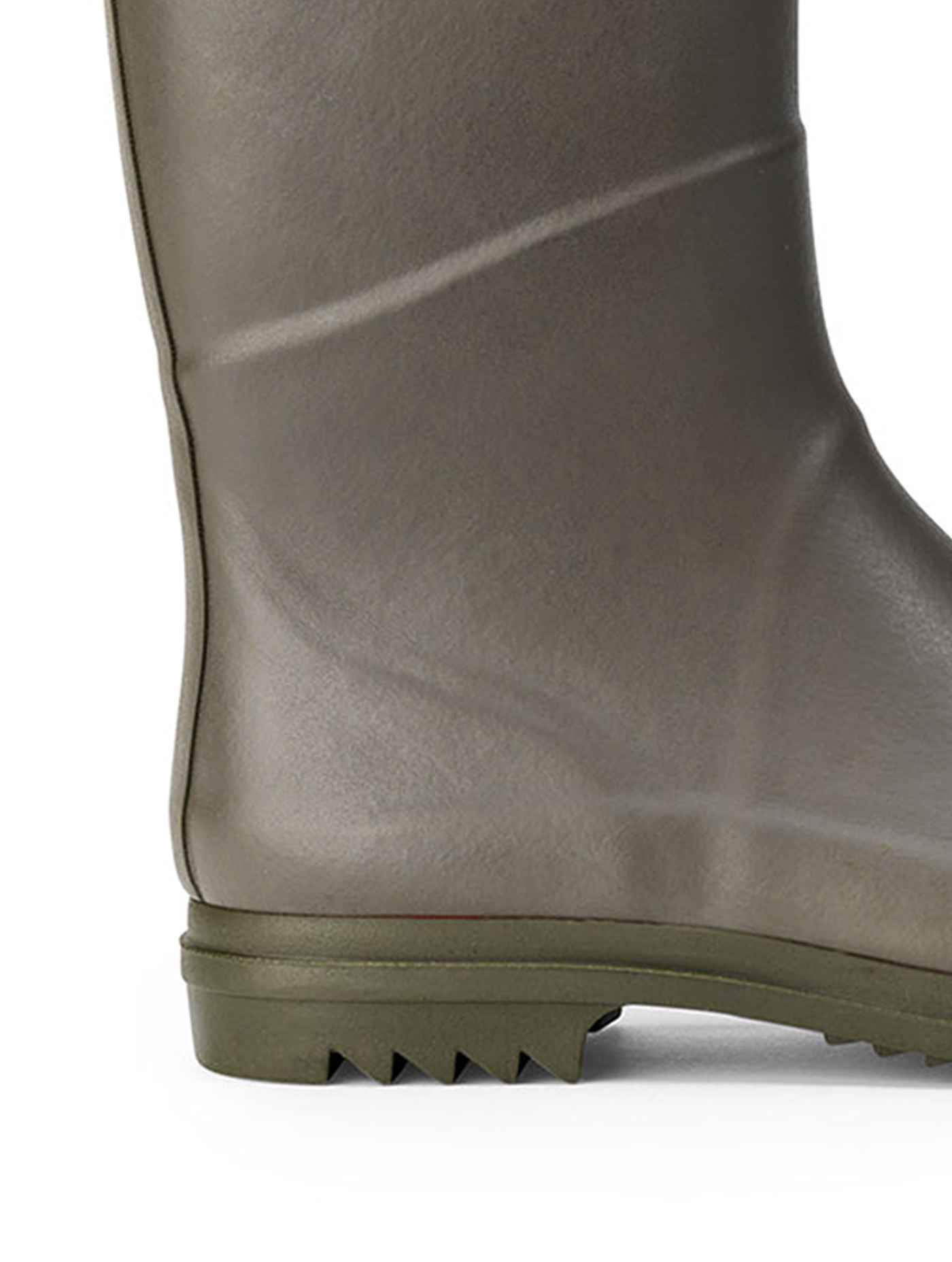 Women's Wellington boots
Size Chart
Free delivery for orders over 30€
Aigle and Jean-Charles de Castelbajac have created a functional, stylish, innovative and all-terrain capsule collection. Inspired by nature, this unique design combines waterproofing and rubber to create sportswear with attitude.
Sku : 88670
Upper: Majority Gomma Plus® natural rubber.
Lining: Polyamide, can be cleaned using a sponge, quick drying. Insole: Shock-absorbing foam with Softex® lining.
Outsole: Rubber, flexibility and comfort.
Majority natural rubber
- Reinigen Sie die Stiefel nach jeder Benutzung mit klarem Wasser oder mit Seifenlauge (PH neutral).
- Trocknen Sie die Stiefel mit einem fuselfreien Tuch.
- Verwenden Sie Swipol mehrmals im Jahr oder öfters wenn Sie Ihre Stiefel täglich tragen. Eine Behandlung mit Swipol pflegt das Naturgummi und erhält die ursprüngliche Optik der Stiefel.
- Lagern Sie die Stiefel nach der Reinigung aufrecht, lichtgeschützt und mit ausreichendem Abstand von einer Wärmequelle.
Item added to cart Free delivery for orders over 30€
Returns within 30 days
See cart
Customer service
+33 (0) 5 49 02 38 98
Free delivery
for orders over 30€
Return your order
within 30 days
Secured payment
by credit card or PayPal