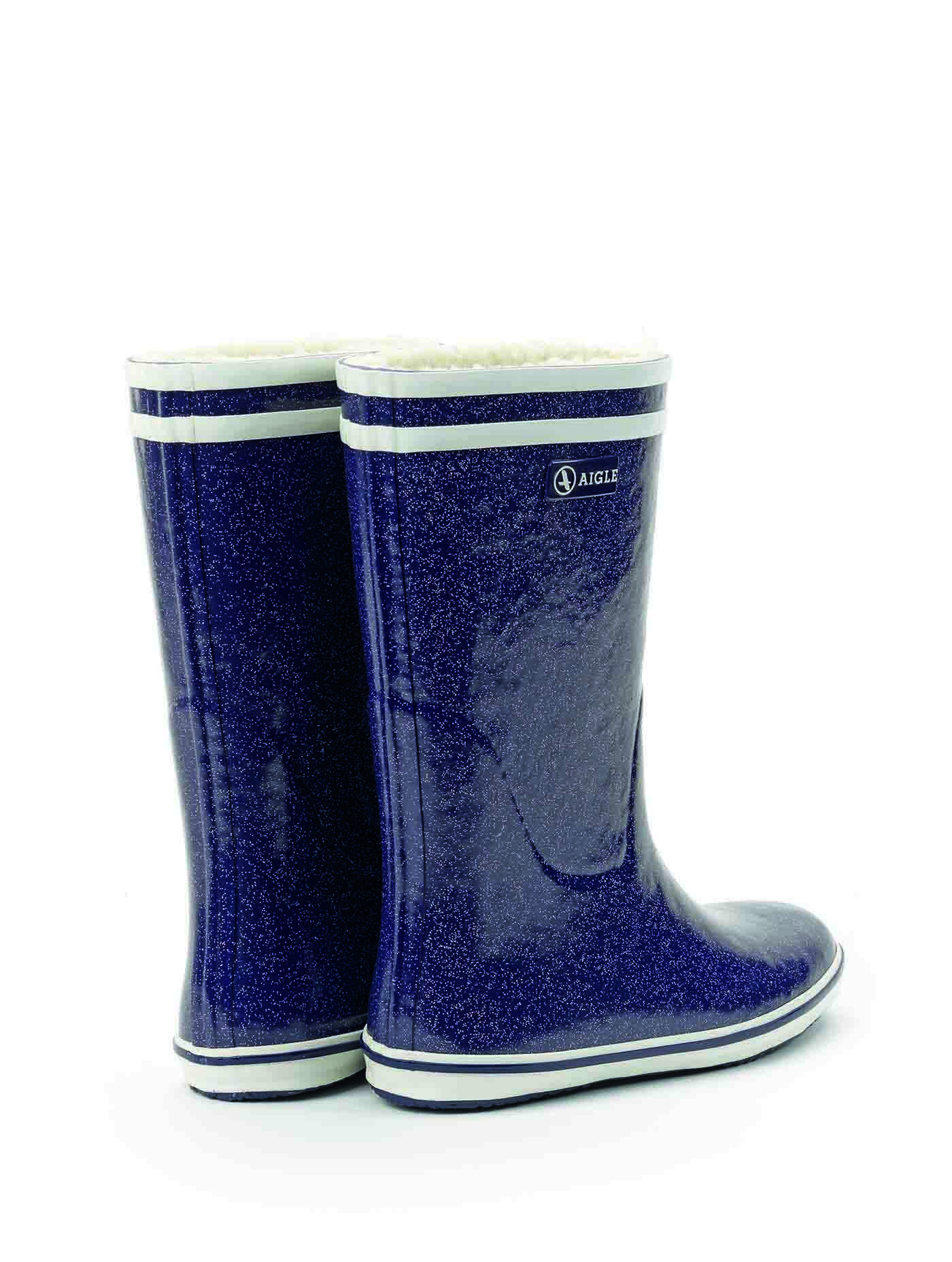 Children's fur-lined rubber boots
Boot
Size Chart
This nautical style boot has been keeping feet dry for nearly 40 years. The iconic boot, with its two white bands, is the benchmark for wellington boots. It is practical and comfortable. Shown here in a printed and fur-lined version to keep feet warm.
Sku : 38330
INSULATION FROM THE COLD: Insulating lining keeps feet warm.
Upper: comfort, flexibility - Lining: faux-fur, perfect for cold weather - Style : iconic and recognisable by its two white stripes

This rubber boot is handmade.
Upper: majority natural rubber
Lining: faux-fur, 100% polyester
Insole: removable, faux-fur, 100% polyester
Outsole: rubber
- Clean the boots after each use; either just with water or water and a mild soap (Neutral PH).
- Wipe the boots with a lint-free cloth.
- A few times a year, or more often if you use your boot daily, apply a dose of Swipol so as to treat the rubber and allow it to resume its original appearance.
- Keep away from sources of light or heat and in an upright position after cleaning.
Boot weight : 1070 g
Model size : 38
Shoe upper height : 27 cm
Heel height : 1 cm
Calf depth : 36 cm

Customer service
+44 (0) 20 7660 1576
Return your order
within 30 days
Secured payment
by credit card or PayPal