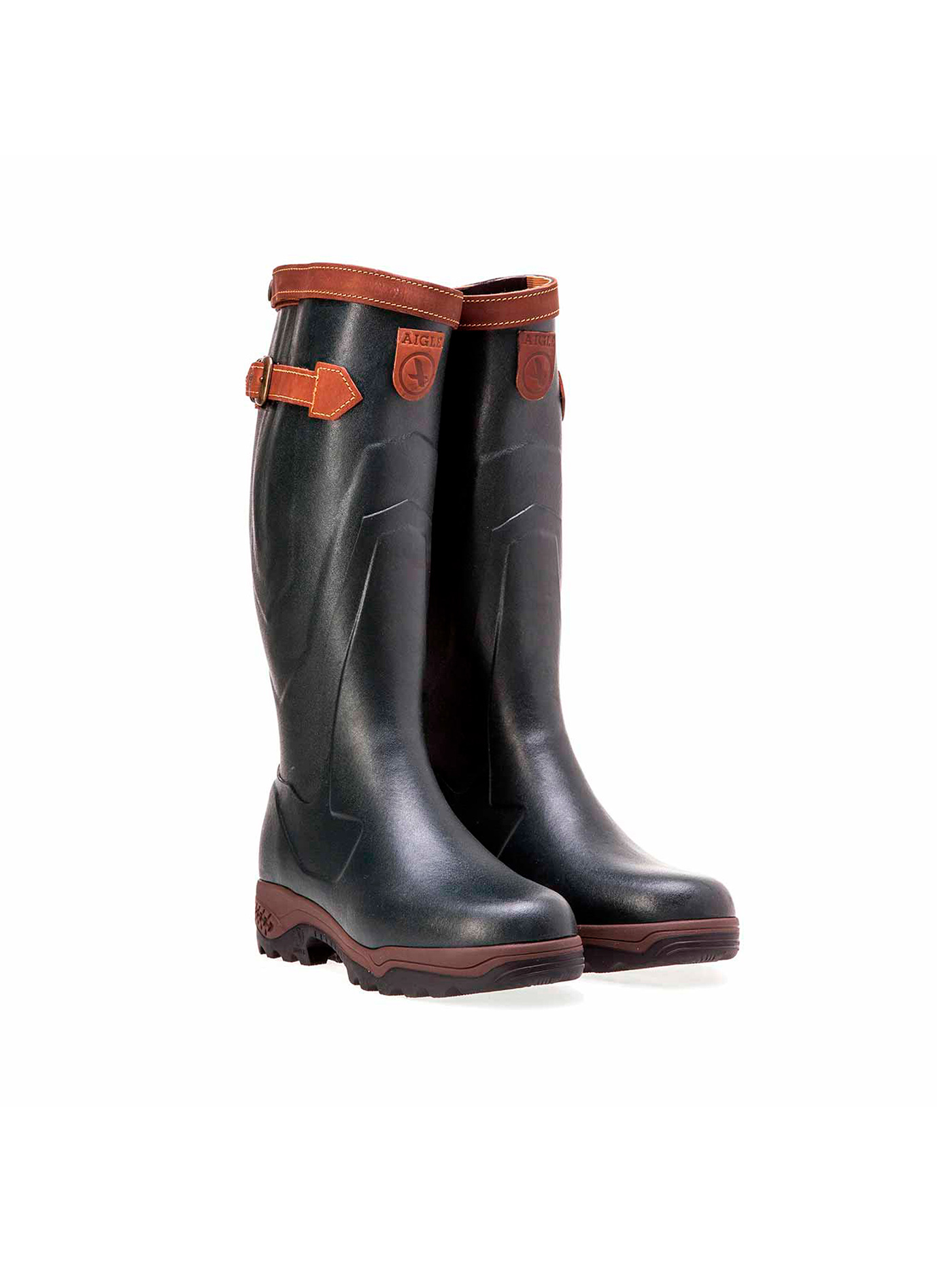 Anti-fatigue hunting boots
£240.00
PARCOURS® 2 TROPHEE
Made in France
Size Chart
With its tri-density rubber sole and shock-absorbing cushion, the Parcours 2 boot has been offering exceptional comfort since 2012, allowing you to walk further without getting tired
Sku : 84268
0
TEMPERATURE REGULATION: Absorbs excessive heat and converts it
ANTI-PERFORATION: Cut-resistant reinforcement on the foot
SOFTEX: The materials used dry fast for optimum comfort
Waterproof gusset, adjustable to all calf sizes - Tri-density rubber sole - Shock-absorbing cushion in the heel - Shock-absorbing foam insole - Leather lining at the foot.

Upper: Mainly Gomma Plus natural rubber.
Reinforcement: Anti-puncture material used in fencing gear, resistance.
Lining: Polyester upper and full-grain leather foot.
Insole: Full-grain leather on a rubber base with Softex lining.
Outsole: Lugged sole in tri-density rubber, offering cushioning, stability and abrasion resistance.
- Clean the boots after each use; either just with water or water and a mild soap (Neutral PH).
- Wipe the boots with a lint-free cloth.
- A few times a year, or more often if you use your boot daily, apply a dose of Swipol so as to treat the rubber and allow it to resume its original appearance.
- Keep away from sources of light or heat and in an upright position after cleaning.
Boot weight : 2470 g
Model size : 42
Shoe upper height : 42 cm
Heel height : 1 cm
Calf depth : 41 cm

Item added to cart Free delivery for orders over £30 & returns within 60 days
See cart
French handmade boots
Rubber master since 1853, Aigle manufactures part of its boots by hand in France in its factory in Châtellerault. 200 craftsmen work daily with the attention to detail. Promise of protection and comfort, this pair is the fruit of tradition and technology.
Customer service
+44 (0) 20 7660 1576
Free delivery
for orders over £30
Return your order
within 60 days
Secured payment
by credit card or PayPal