Aigle has championed responsible practices long before responsibility came into the public eye. Our commitment goes back to the very first natural rubber boot we designed in 1853.
Manufactured in France with sustainable materials, our boots embody our mission to "enable everyone to fully experience nature - without leaving behind any impact except their footprints." This purpose is core to our DNA.
Our commitment is now written into our articles of association, as Aigle is a certified mission-driven company. As we look ahead, we are focused on three areas of action:
our products, to keep our ecological impact under control
the planet, to protect biodiversity
people, because we believe in change that is collective.
One step at a time, Aigle is taking on big decisions and new initiatives to continue on this path and make the world of fashion move more responsibly and sustainably.
with quantitative targets

in greenhouse gas emissions by 2030.

responsible products in 2022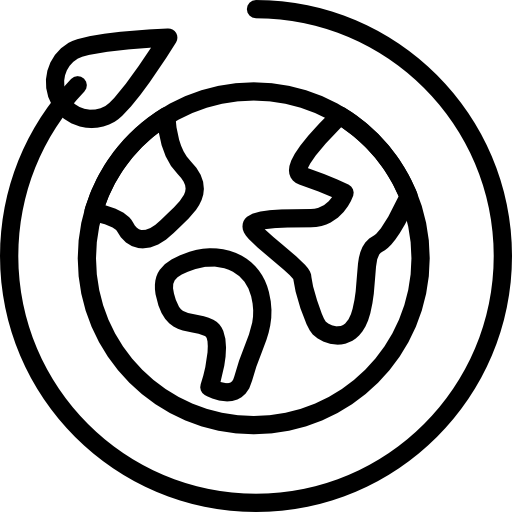 renewable energy by 2025
Boots, parkas, fleeces and beyond... your products are made to be with you every day, for years to come. The designs are meticulously stitched and tested, the materials are robust and sustainable, and the demands of our team are unrelenting. From stringent quality checks to the care tips we provide, we want every piece to stay with you in everything you do for as long as possible.
"For us, sustainable fashion is much more than an undertaking, it's our corporate purpose. It is truly Aigle's ambition to remain at the forefront of this transformation in fashion."

Sandrine Conseiller, CEO
Aigle has committed to sustainability by signing the most ambitious charters in the textile industry:
The Fashion Pact:
A coalition of textile companies that sets concrete objectives to protect the environment.
UNFCC:
A United Nations Code of Conduct to Combat Climate Change.
UN Global Compact:
The United Nations' programme for more sustainable trade, from working conditions to the environment.
The SBTi:
The SBTi, founded by Cynthia Cummis, Heidi Huusko and Alberto Carrillo Pineda, is a scientific approach to determining and validating carbon emission reduction targets for companies.
Textile Exchange:
An independent partner that certifies the sustainability of our materials.
And on the pieces you will wear, we also give priority to labeled materials.
LWG:
This acronym is authoritative in the leather industry for products that are less polluting (particularly during tanning) and better traced. All the players in the chain are involved, from designers to tanneries and manufacturing plants.
When calculating our carbon footprint, we realized that 78% of our emissions came from our purchasing.
We initiated a process to prioritize recycled, natural, organic and certified materials. With every collection, the process behind our pieces becomes more sustainable.
The technical pieces
To meet outdoor apparel's demands for technicity while upholding our commitments to sustainability, our R&D team must innovate constantly. Today we use 75% recycled polyester and down that respects animal welfare. We also avoid perfluorinated compounds (PFC), with 88% PFC-free production in SS22 and the goal to reach 100% in SS23.
Our strict requirements for materials
Aigle is committed to the quality and regulatory compliance of its products. We respect the list of prohibited substances resulting from REACH regulations.
Natural materials
We also seek out natural and certified materials. We use organic and GOTS-certified cotton to minimize water use and avoid pesticides. We look for RWS-labeled wool to support animal welfare. Today, 66% of our products meet these criteria, and the proportion continues to grow. The same goes for our leathers, which bear the xxx level.
Rubber
Since 1853, rubber has been at the heart of Aigle. We use natural and recyclable rubber derived from rubber sap, harvested without damaging the tree and grown in sustainably managed forests (SCF). Our factories in Ingrandes reuse discarded materials to minimize waste and reduce our impact.
Our know-how
Aigle produces in France and worldwide. We aspire to uphold high standards through working conditions that are in line with our values. Aigle signed the UN Global Compact, and our suppliers are required to abide by the fundamental principles of the ICS standard.
Learn more about these standards here.
Whether with leading organizations or aspiring creators, we want to create positive change and invite our community to protect our earth. Our initiatives build change and shift what's possible.
01

Donating boots to farmers facing difficulty

02

Producing and donating masks locally in March 2020

03

Committing to Merci Raymond, an urban agriculture project

04

Creating a Positive Impact award with Ulule

05

Educating about change, in stores and on-line

06

Donating our unsold products to the most underprivileged populations via Emmaus and Mie de Pain

07

Raising awareness about internal waste management
We have been committed to protecting biodiversity for years, working with such organizations as the French League for the Protection of Birds -- through a programme dedicated to eagle conservation.
With Merci Raymond, Nature makes its return to the city, to foster the vital work of pollinating insects. Meanwhile, reforestation initiatives are being carried out with the Naudet nurseries. This is by no means a new commitment: as early as 1993, the newly-published Ethical Traveler's Guide emphasized the importance of preserving our environment.
Are you as passionate about the subject as we are? Do you have any questions about our social and environmental commitments?
You are welcome to contact the team in charge of the topic.