Pinch the image to zoom in
Fur-lined boyfriend rain boots, Made in France
AIGLENTINE® FUR | Quality Seconds
Made with natural rubber
Fur-lined boyfriend rain boots, Made in France
Aigle
Second choice
These boots are special and unique.
These boots are special and unique. Each boot has a very minor defect which is a sign of the manual production of the pieces. Tiny imperfections that make them unique and do not affect their quality in any way. These boots are distinctive and belong to you alone.
List of possible defects:
Minor interior blister
Graining/Roughness
Stretching
Crooked logo
Mark on the sole
Pollution
Sole unstuck
Roughness on the shank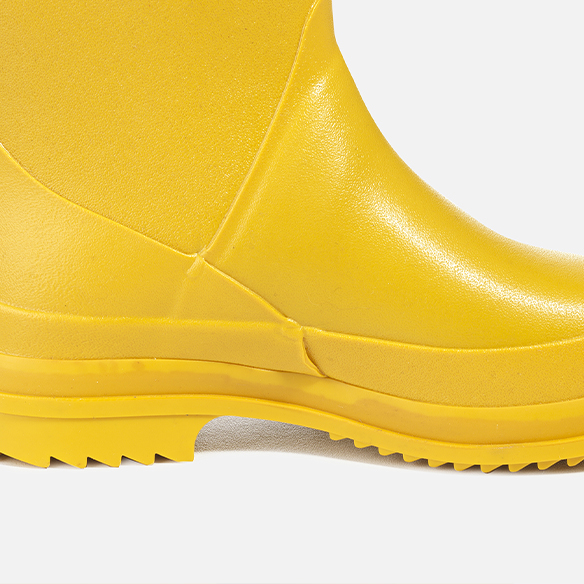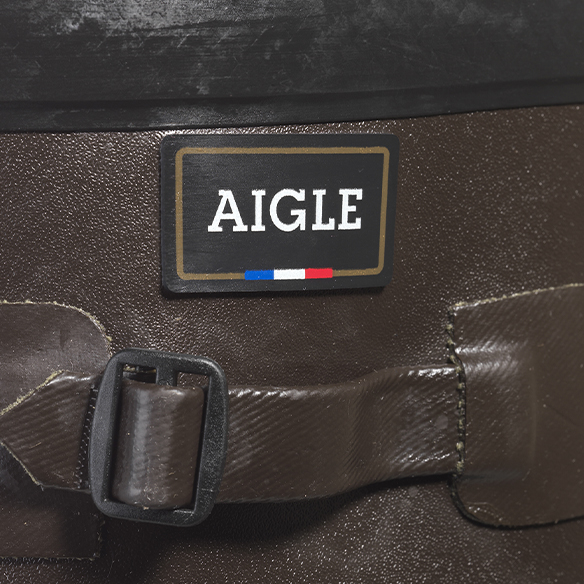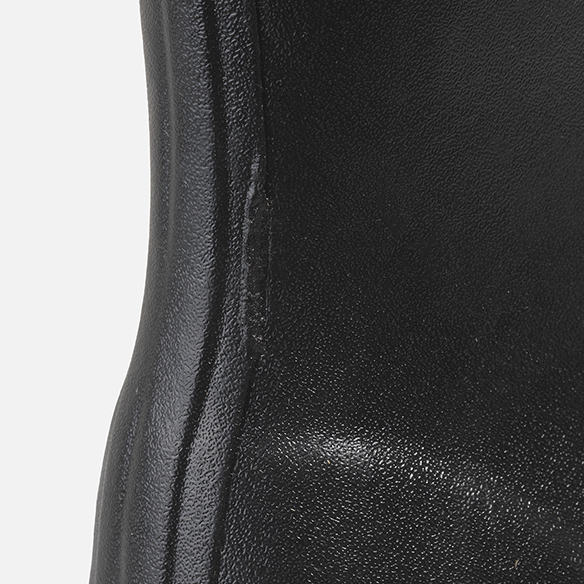 The technical benefits of this product
These lined boots are designed for you to wear on the coldest of days with a faux fur lining that retains warmth and dries quickly.

The sole's composition is designed to provide optimum grip and be longlasting: ideal for slippery surfaces and soft ground.
Other benefits...
Totally waterproof

The boot is made from natural rubber to ensure it is totally waterproof. Not a single pair slips through the cracks: every pair of boots produced is tested for watertightness! The boot is filled with air and then immersed in water. If no bubbles appear, it fulfills its purpose and is ready for you to wear.
Handmade in France, the Aiglentine rain boot asserts its individuality with an adjustment strap and lugged sole. Its equestrian-inspired cut and contoured fit give the boot a very feminine style. The fur brings warmth and comfort.
Designed for the general public, these boots can be worn about town, at the seaside or in the country.
Upper: comfort, flexibility, resistance - Comfortable, warm, faux-fur lining - Tightening tab - Lugged sole - Adjustable bellow.
Ref: O0189
Upper: Mainly ® natural rubber. Lining: 88% acrylic and 12% polyester. Insole: 88% acrylic and 12% polyester. Outsole: Rubber.
Aigle positive impact
Made with natural rubber
- Wash the boots in clear or mild soapy water after each use (Neutral pH). - Wipe the boots using a lint-free cloth. - A few times a year, or more often if you wear your boots daily, apply a squirt of
Swipol
to treat the rubber and allow it to regain its original appearance. - After cleaning your boots, keep them in the dark in an upright position away from any sources of heat. - Use a
colourless shoe sponge
to clean and polish your shoes and boots.