Pinch the image to zoom in








Ultra-technical leather ankle boots featuring a Gore-Tex® membrane and Vibram® sole
MUNTAGNA GTX
The minute test: these shoes spent one and a half hours in a basin of water, without the inside getting wet.
Find out more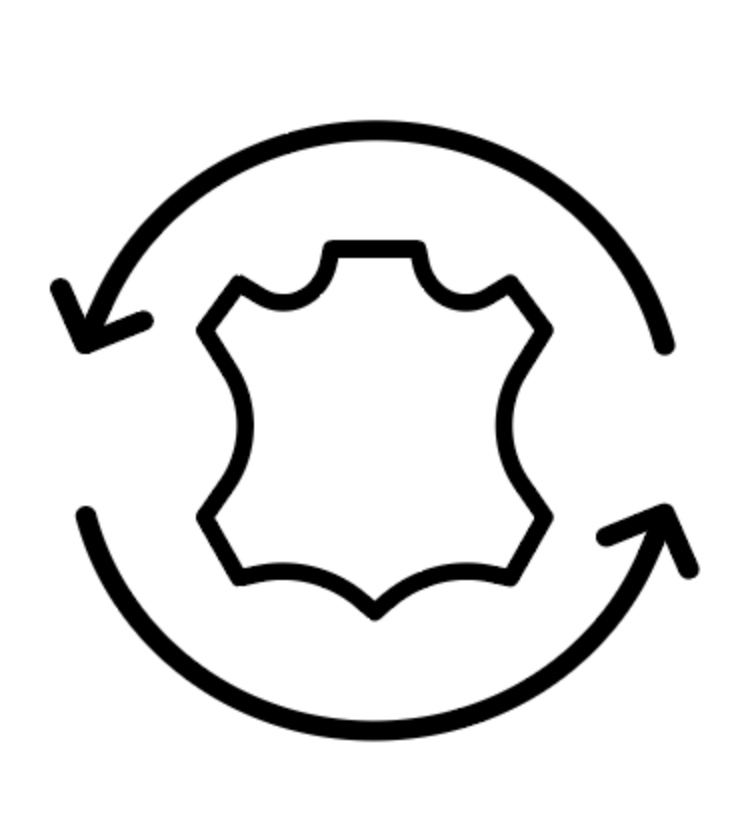 Contains LWG certified leather
Ultra-technical leather ankle boots featuring a Gore-Tex® membrane and Vibram® sole
The technical benefits of this product
Waterproof

Waterproof - Gore-Tex & MTD

These shoes will keep you dry thanks to a waterproof membrane and waterproof seams: not a drop of water can get through, even in downpours. We tested it by leaving these shoes in a tub of water for 1.5 hours, then checking that the interior was still completely dry. The material has a mesh knit thin enough to stop water from getting in, while also allowing perspiration to escape, for optimal comfort.

The material has a mesh knit thin enough to stop water from getting in while also allowing perspiration to escape, for optimal comfort.

Durability, abrasion resistance and optimal cushioning: Vibram soles have long proven themselves for walking outdoors. The composition of the sole has been designed to offer a good grip and excellent longevity. For these style, our quality tests simulate wear by friction and bending, to ensure the longest possible life.
Label
Gore-Tex®
Uncompromising technical performance
The most famous type of membrane, with unrivalled technical performance. The result? Waterproof and breathable shoes. Waterproof seams keep you dry, even when the elements are raging.
Label
Vibram®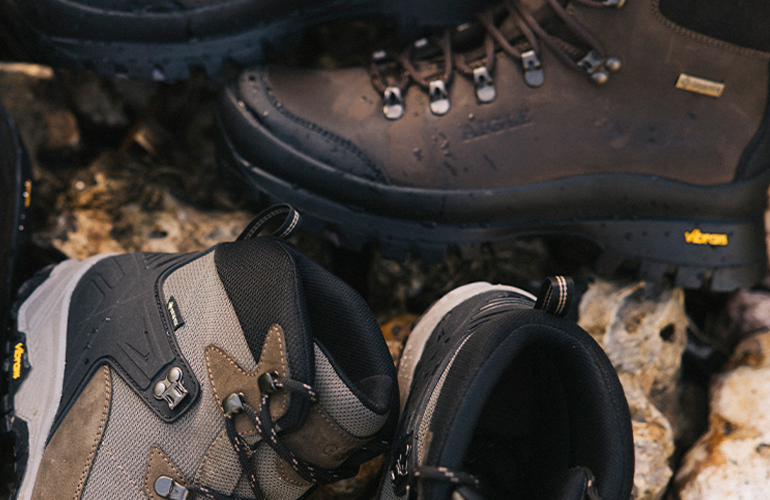 Unparalleled cushioning.
One of the big names in technical soles. Vibram® soles offer durability, abrasion resistance and comfortable cushioning: a must-have for technical performance outdoors.
This ultra-technical bootie made in Europe combines the good points: responsible waterproof leather, comfortable Vibram® sole, waterproof and breathable Gore-Tex® membrane, leather lined collar and durable and resistant front and rear toe cap.
These hiking shoes are the perfect companion when up in the high mountains.
Durable, resistant toe cap - Welded assembly - Gore-Tex® membrane - Water-resistant treated leather - Vibram® sole.
Ref: NA541
Upper: 100% Split leather cowhide.
Membrane: 100% polyester
Outsole: Rubber.
Aigle positive impact
Made with LWG certified leather
This product is made in Romania.
To find out more about how it is made, click
here
.
- Clean the inside and outside part of each shoe using a moist lint-free cloth. - Never leave damp shoes to dry near a source of heat, and do not expose to direct sunlight. - Caring for velvety leather (split leather, nubuck): Dust the surface using a soft brush, then apply a
waterproofing agent
(never use shoe polish). - Caring for smooth leather: wipe the surface using a soft moist cloth, then apply a small quantity of
colourless shoe polish
to create a protective film around the shoe. - Use a
colourless shoe sponge
to clean and polish your shoes and boots.