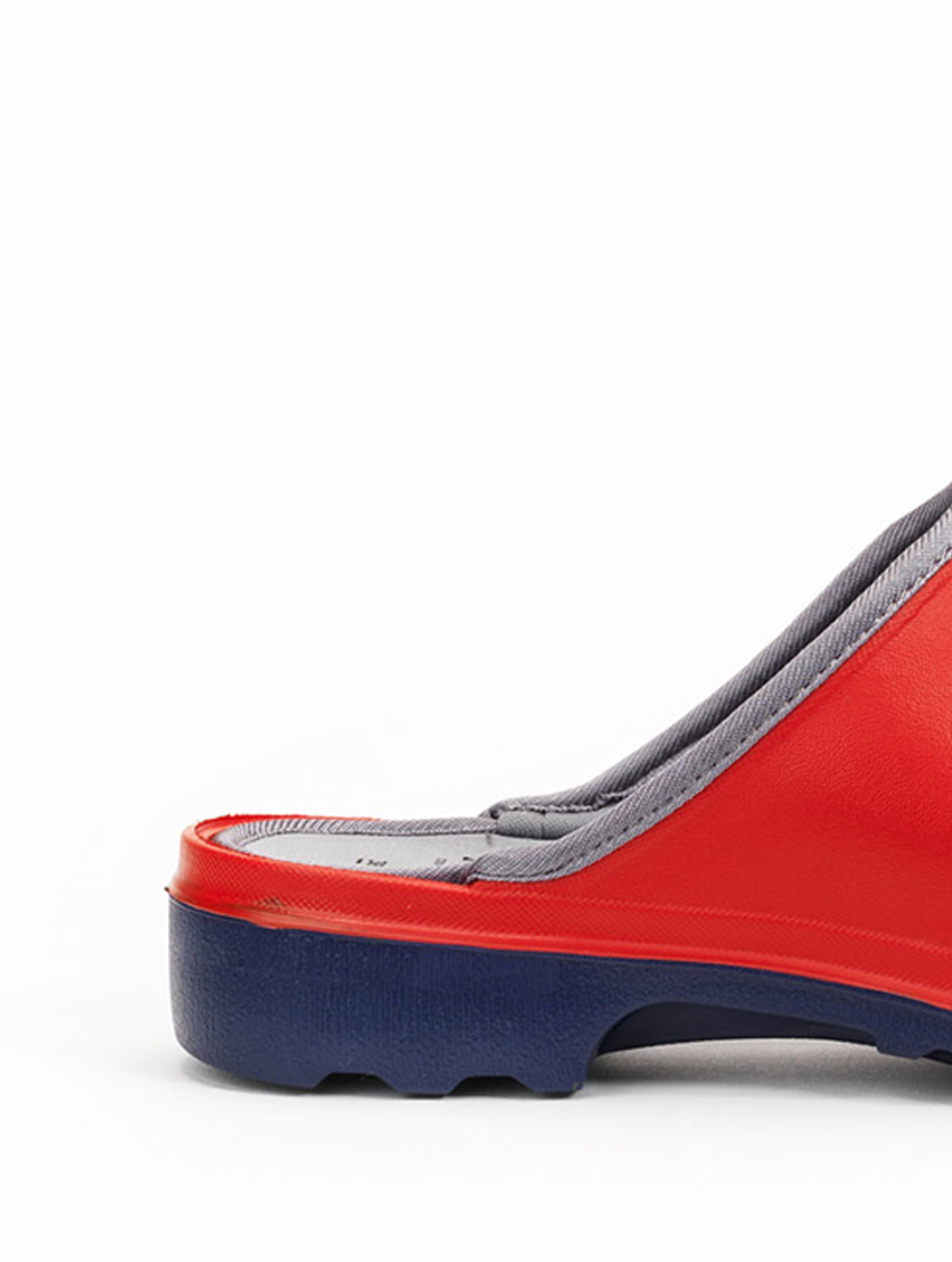 Women's ultra-light clog
Savoir-Protéger by Aigle
Size Chart
Free delivery for orders over 30€
Thanks to a mix of EVA and rubber, this clog is extremely light. Very flexible and easy to pull on, it is ideal for gardening activities.
Sku : 38163
AMORTI EVA : Composition offering insulation and shock absorption.
Incredibly lightweight and flexible - Lugged majority rubber sole - Grip and cushioning - Comfortable lining.

Upper: 70% rubber, 30% EVA (ethylene-vinyl acetate), lightweight and comfortable.
Lining: Polyester/cotton on EVA (ethylene-vinyl acetate) foam, comfortable and soft.
Insole: Cotton on elastomer foam, comfortable and soft.
Outsole: Lugged sole, 70% rubber, 30% EVA (ethylene-vinyl acetate), lightweight and fantastic grip.
- Reinigen Sie die Stiefel nach jeder Benutzung mit klarem Wasser oder mit Seifenlauge (PH neutral).
- Trocknen Sie die Stiefel mit einem fuselfreien Tuch.
- Verwenden Sie Swipol mehrmals im Jahr oder öfters wenn Sie Ihre Stiefel täglich tragen. Eine Behandlung mit Swipol pflegt das Naturgummi und erhält die ursprüngliche Optik der Stiefel.
- Lagern Sie die Stiefel nach der Reinigung aufrecht, lichtgeschützt und mit ausreichendem Abstand von einer Wärmequelle.
Boot weight : 300 g
Model size : 38
Heel height : 3 cm

Item added to cart Free delivery for orders over 30€
Returns within 30 days
See cart
Rubber masters since 1853
Thanks to experience, traditions and technologies, our rubber masters offer you this pair of boots, with a perfect mix of protection and comfort. Quality and attention to detail are at the very heart of our work.

Customer service
+33 (0) 5 49 02 38 98
Free delivery
for orders over 30€
Return your order
within 30 days
Secured payment
by credit card or PayPal