Women's rubber ankle boots
MTD
Size Chart
Free delivery over £30 | Return within 60 days
This iconic ankle boot is practical, comfortable and easy to slip on and off. Its rubber sole absorbs shocks.
Sku : 36515
Upper: Majority Gomma Plus® natural rubber.
Lining: Polyamide, can be cleaned using a sponge, quick drying.
Insole: Shock-absorbing foam on a rubber base with Softex® lining.
Outsole: Lugged rubber, grip, cushioning and abrasion resistance.
Majority natural rubber
- Clean the boots after each use; either just with water or water and a mild soap (Neutral PH).
- Wipe the boots with a lint-free cloth.
- A few times a year, or more often if you use your boot daily, apply a dose of Swipol so as to treat the rubber and allow it to resume its original appearance.
- Keep away from sources of light or heat and in an upright position after cleaning.
Item added to cart Free delivery for orders over £30
Returns within 60 days
See cart
Protection at the very heart of your daily life
Developed by the experts of the "know-to-protect" MTD is a technology designed to accompany you in any weather. Its microporous membrane blocks the passage of water and wind, while allowing the humidity of the body to escape. Its maximum protection extends to the sealed seams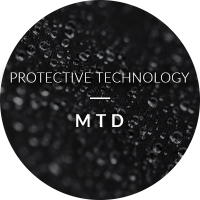 Customer service
+44 (0) 20 7660 1576
Free delivery
for orders over £30
Returns within 60 days
at your own expense
Secured payment
by credit card or PayPal