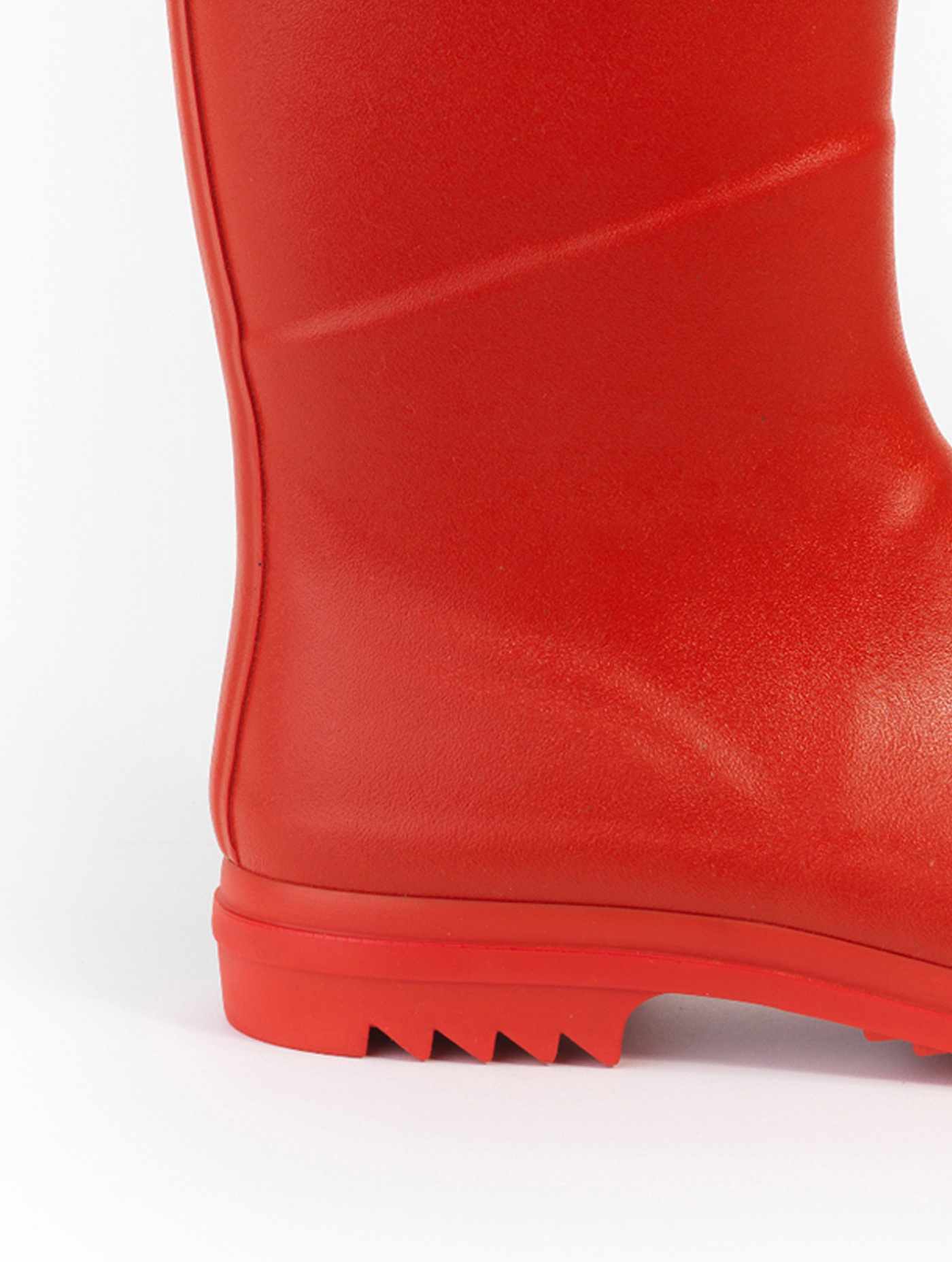 Women's urban rain boot
£100.00
CHANTEBOOT STRIPES
Made in France
Size Chart
Free delivery over £30 | Return within 60 days
These rain boots are handmade in France and are the perfect combination of age-old expertise and modern, refined design. Available in a wide range of trendy and timeless colours, they feature Aigle's renowned double white-stripe design.
Sku : 88568
MOLLET LARGE : Adjustable gusset to fit calves.
ACCROCHE : Lugged sole guaranteeing excellent grip
SOFTEX : The materials used dry fast for optimum comfort
Upper: Majority Gomma Plus® natural rubber.
Lining: Polyamide, can be cleaned using a sponge and quick drying.
Insole: Shock-absorbing foam, lined with Softex®.
Outsole: Rubber, soft and comfortable.
Majority Gomma Plus® natural rubber.
- Clean the boots after each use; either just with water or water and a mild soap (Neutral PH).
- Wipe the boots with a lint-free cloth.
- A few times a year, or more often if you use your boot daily, apply a dose of Swipol so as to treat the rubber and allow it to resume its original appearance.
- Keep away from sources of light or heat and in an upright position after cleaning.
Item added to cart Free delivery for orders over £30
Returns within 60 days
See cart
French handmade boots
Rubber master since 1853, Aigle manufactures part of its boots by hand in France in its factory in Châtellerault. 200 craftsmen work daily with the attention to detail. Promise of protection and comfort, this pair is the fruit of tradition and technology.
Customer service
+44 (0) 20 7660 1576
Free delivery
for orders over £30
Returns within 60 days
at your own expense
Secured payment
by credit card or PayPal