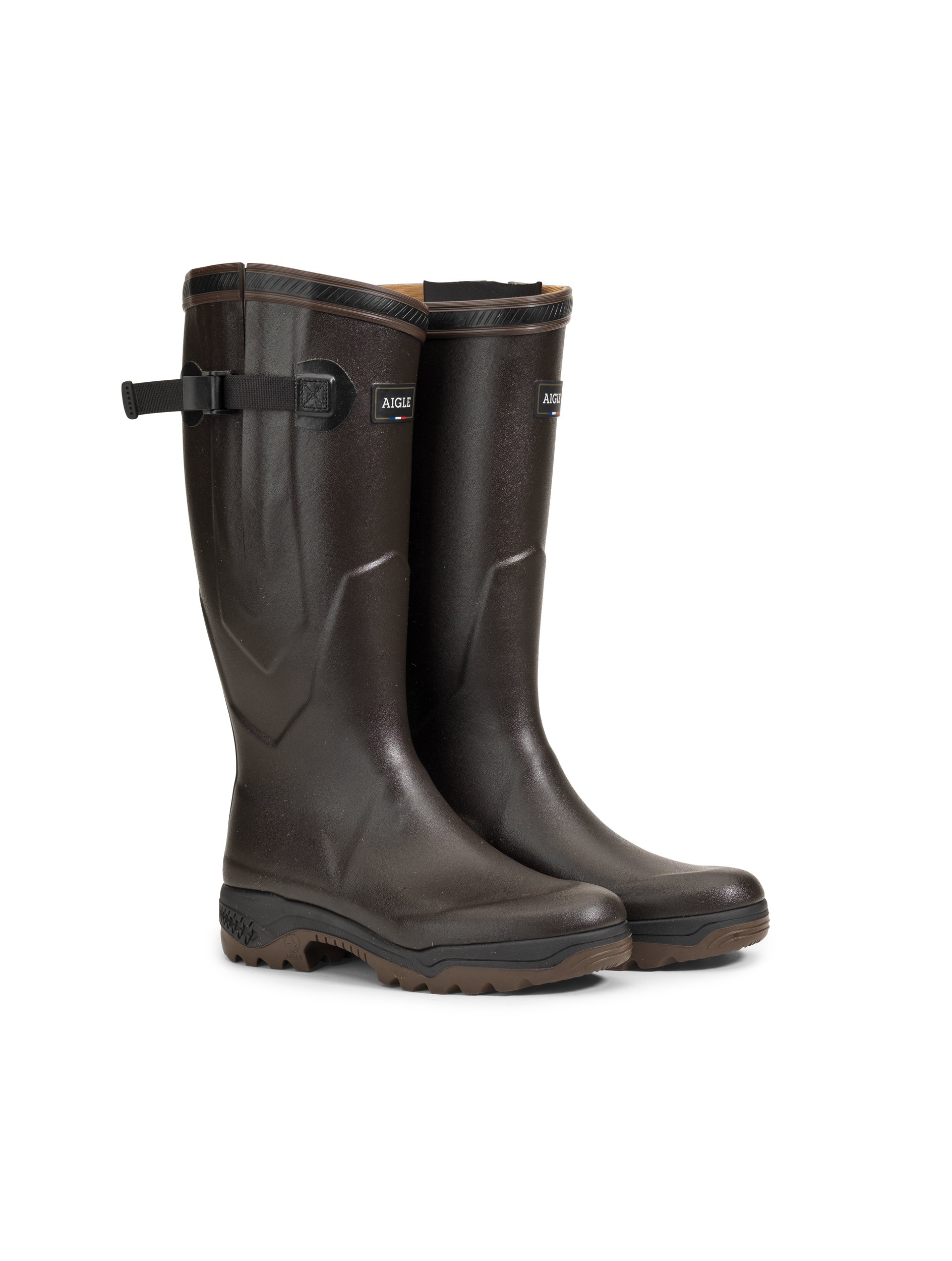 Anti-fatigue hunting boots
£145.00
PARCOURS® 2 VARIO
Savoir-Protéger by Aigle
Size Chart
Free delivery over £30 | Return within 60 days
With its tri-density rubber sole and shock-absorbing cushion, the Parcours 2 boot has been offering exceptional comfort since 2012, allowing you to walk further without getting tired
Sku : 84225
Waterproof gusset, adjustable to all calf sizes - Tri-density rubber sole - Shock-absorbing cushion in the heel - Shock-absorbing foam insole - Quick drying lining.

Upper: Mainly Gomma Plus natural rubber.
Lining: Polyamide, can be cleaned using a sponge and dries fast.
Insole: Shock-absorbing foam on a rubber base, lined with Softex.
Outsole: Lugged sole in tri-density rubber, offering cushioning, stability and abrasion resistance.
- Clean the boots after each use; either just with water or water and a mild soap (Neutral PH).
- Wipe the boots with a lint-free cloth.
- A few times a year, or more often if you use your boot daily, apply a dose of Swipol so as to treat the rubber and allow it to resume its original appearance.
- Keep away from sources of light or heat and in an upright position after cleaning.
Boot weight : 2190 g
Model size : 42
Shoe upper height : 40 cm
Heel height : 1 cm
Calf depth : 41 cm

Item added to cart Free delivery for orders over £30
Returns within 60 days
See cart
Rubber masters since 1853
Thanks to experience, traditions and technologies, our rubber masters offer you this pair of boots, with a perfect mix of protection and comfort. Quality and attention to detail are at the very heart of our work.
PARCOURS® 2 VARIO
The benefits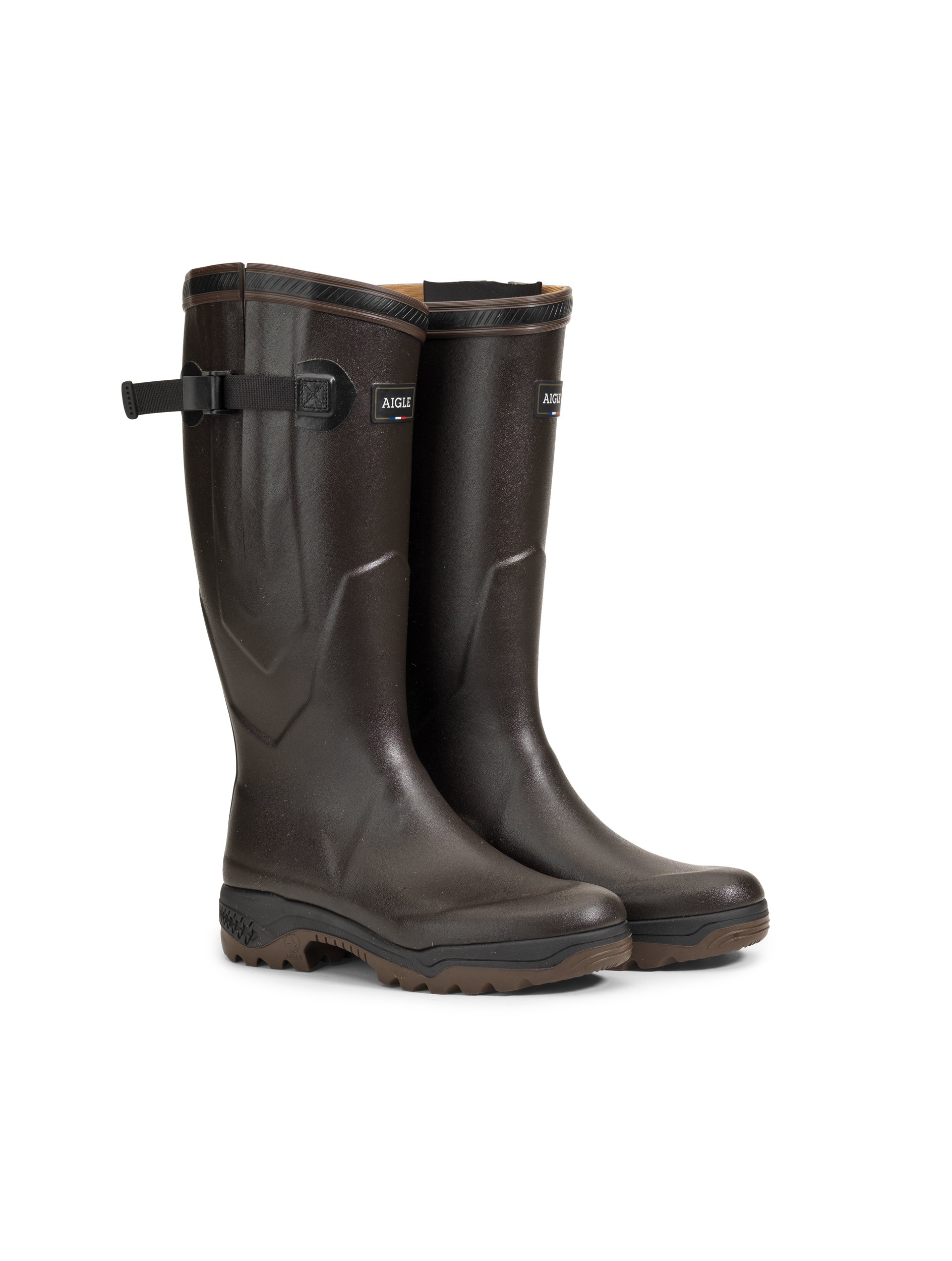 Customer service
+44 (0) 20 7660 1576
Free delivery
for orders over £30
Returns within 60 days
at your own expense
Secured payment
by credit card or PayPal